Almond Face Scrub
The almonds and almond oil help remove dead skin and buildup. They also help decrease the look of dark circles and hyperpigmentation. They have antioxidants that help protect the skin from the elements as well as omega-3 fatty acids that make the skin radiant. Almond oil is also very moisturizing. This is my go to mask/scrub because it covers all of the "basis" for skin health. You can grind the almonds really fine to decrease the exfoliation or you can use a very corse grind to make this mask more of a scrub. When you try it let me know what you think!
Ingredients
2 tsp ground almonds

1 tsp almond oil

1 tsp plain yogurt *I like to use full-fat Greek yogurt*
Instructions
Mix the ingredients together (you can grind the almonds in a food processor) apply to the face and let sit for 10-15 min. Rinse with warm water using a gentle circular motion.
Not the DIY type??? No problem, check out my handmade scrubs!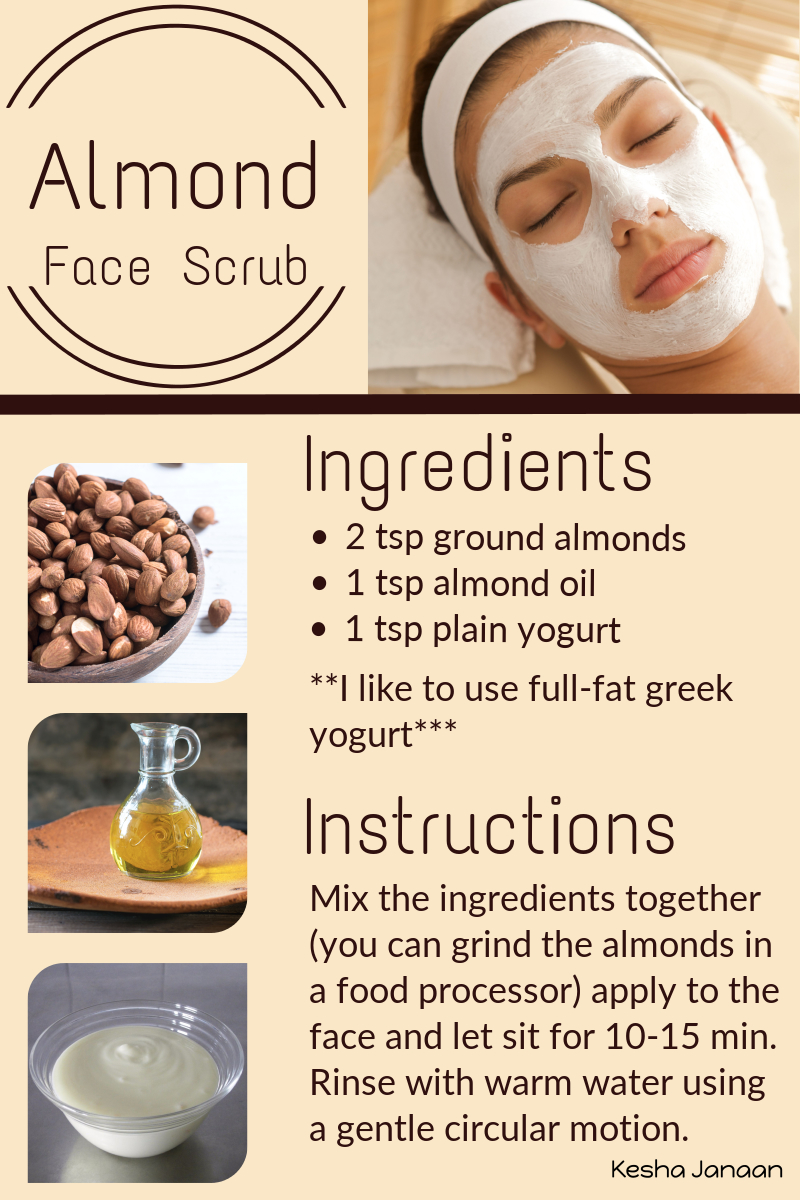 For more tips, tricks, secrets, and even beauty deals join my beauty club below...